Iceland Day 3
After we finished our nice breakfast we stayed in the breakfast room because this was the only place with WiFi. Then we went back to our room to pack all our stuff, loaded everything into the car and started our drive to Isafjördur. The greater part of the route were gravel roads so we had to plan more time than Google Maps suggested.
The roads were in good conditions so we were able to drive 60 - 80 km/h (80 km/h is the speed limit on gravel roads). On the way we stopped many times to take pictures.
On Google Maps we saw that we only had a few more kilometers to Isafjördur our destination but to get there we had to drive through a tunnel which was around 5 km long and only had one lane. This was a new experience for me. We got lucky because we could drive through the tunnel without any stops and the cars from the other direction had to wait.
We checked in at the hotel (Hotel Isafjördur) and searched on the internet what we could do the rest of the day. On the way in the city we saw a waterfall with a small forest. We decided to drive there take some photos and walk through the forest. It was the first time we saw trees and a forest in Iceland.
On the Internet we found a store where we could buy some food for the dinner and the next day. We drove out of town to the store and later we walked through the city. Some of the houses were in really bad condition. One of the things I noticed in Iceland is that the cars and buildings are often in bad condition. I have no idea why that's the case but it doesn't look that good.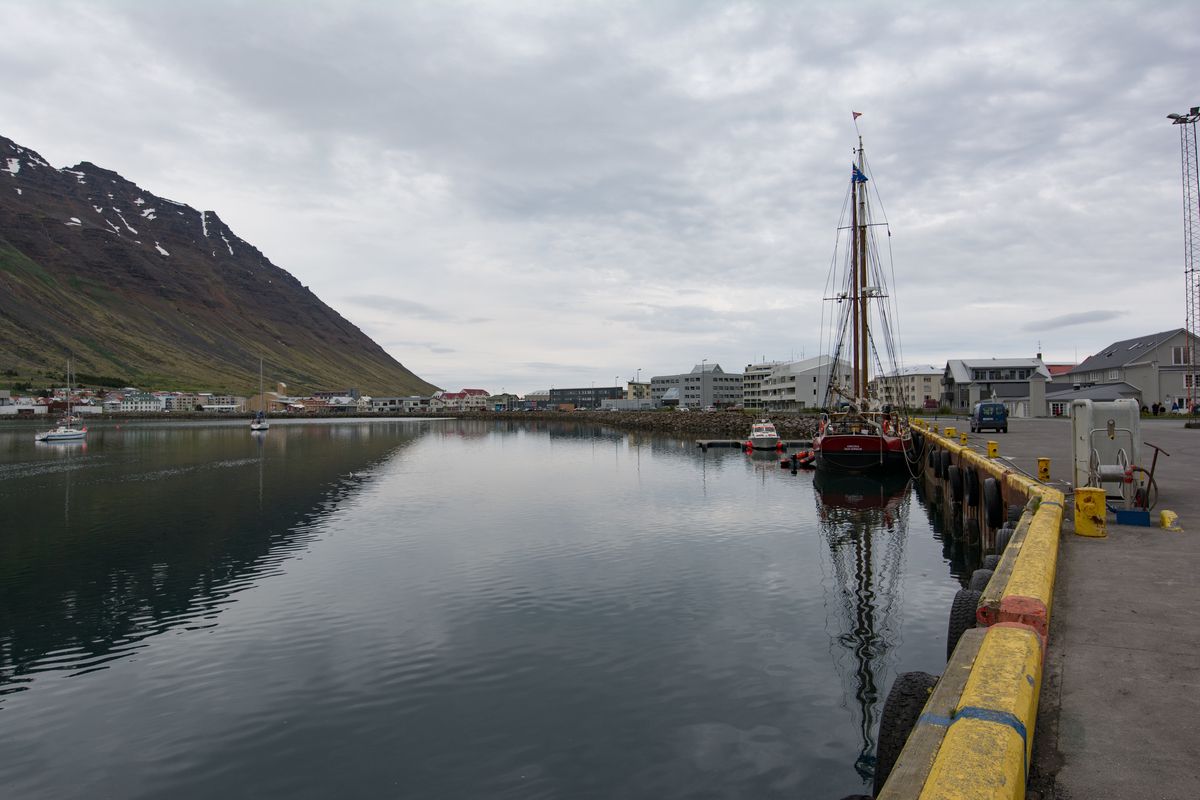 Back at the hotel we ate our dinner. That day we also bought some delicious Skyr which is an icelandic yoghurt. After my backup routine I checked some photos. That day I wasn't completely happy with the results. The images look great but it's difficult to capture the scenery on camera so that it looks like the way you see it through your own eyes. I tried many things and thought about what I could change but nothing really worked. When you like the images I can really recommend you to go to Iceland and experience it on your own because it was much more impressive in real life.
Route of the Day