Iceland Day 4
That day we had to drive the longest way between our hotels. So we started our drive directly after the breakfast.
On the road we saw the beautiful landscapes of the Westfjords. For me the Westfjords are one of the nicest places of Iceland and a must see if you visit the country.
After some time we saw some seals directly beside the road.All tourists stopped there to take pictures of them. My 70-300 mm lens unfortunately was not long enough to fill the frame. But you can see the seals on the photo.
After the long drive we were happy to reach the hotel (Hotel Gauksmyri). In the hotel we saw nice images of tourist spots nearby the hotel. One of the pictures showed a big rock on a black sand beach and we decided to drive there. On the map we also found another rock but we weren't able to find that.
After an 1 hour drive we reached the 15 m high basalt stack (Hvítserkur). We packed our backpacks and "climbed" down the hill to reach the beach. With my complete photography equipment that wasn't so easy. We took many photos on the beach. The black sand was really fascinating. After we climbed back up the hill we noticed that there was also an easier but longer way to go down the beach. We need to look better in the future.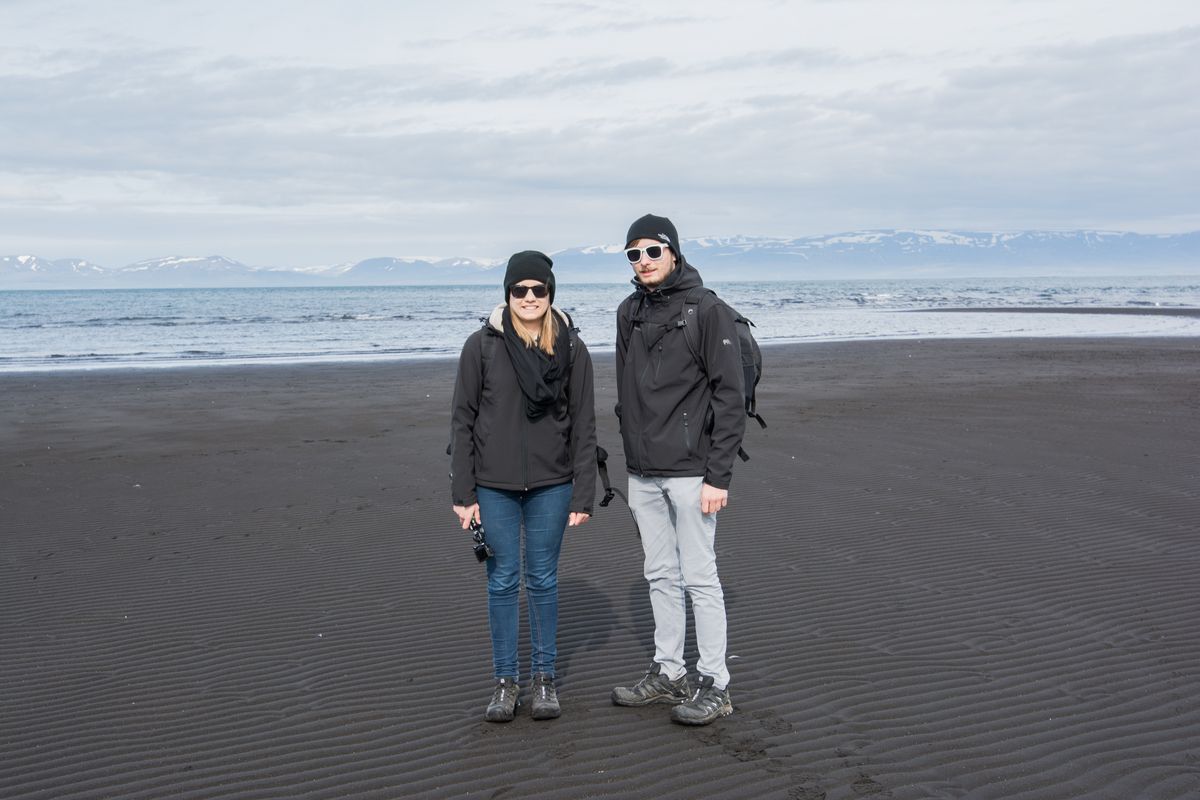 Back at the hotel we ate dinner and looked at the photos. This hotel was the first where we had the icelandic typically sulphur water which doesn't smell good. The water smells like old foul eggs. In all other hotels the water did not smell as bad. But that's Iceland.
Route of the Day