Iceland Day 6
Our first stop on that day was the waterfall Godafoss. That was only 30 minutes away from our hotel. As we reached the waterfall we noticed that we are at a tourist place. There were many busses and so many people. I got my tripod and my ND Filter and took some long time exposures of the water.
Our next destination was the canyon Asbyrgi. As you can see on the map we drove up through Husavik to the canyon because later we drove to the waterfall Dettifoss. By the canyon we parked our car and walked a little bit in the canyon. It was really nice there. As you can see on the pictures there were many small birches all over the place.
There are two roads from the canyon to Dettifoss. We wanted to drive the left one (862) because there would have been a cave on the way but unfortunately the upper section of that road was only for 4x4 cars. So we had to use the right road (864). We said if the view from the right side isn't so good we would drive down the road and up the "862" to the waterfall.
As we reached the waterfall we saw that the view is way better from that side. I took many long time exposures of the waterfall. We discussed if we should drive to Myvatn that day or the next one because on the next day we had a long drive but there wasn't so much to see on the way. We decided that we would go to Myvatn the next day and that was a good idea. The last section (30 km) from Dettifoss to the road number 1 was the worst road we drove in Iceland. We needed 1.5 hours for 30km. There were many big rocks, deep sand on waterholes on that section and we only had a normal car. Driving there was a real challenge.
We drove past Myvatn because our next hotel was only 1 hour away from our previous. Because the hotel wasn't marked on Google Maps it was not so easy to find. Because I'm a contributor of Google Maps I added the place with a few photos.
The hotel was a small woodhouse. It also had a small kitchen with a fridge. It was big enough for us and we had all we needed.
That day was the the first time we saw the big busses full of tourists. They were at all attractions. I was used to the quieter days before where only a few people were at the places we visited so I didn't really like that now.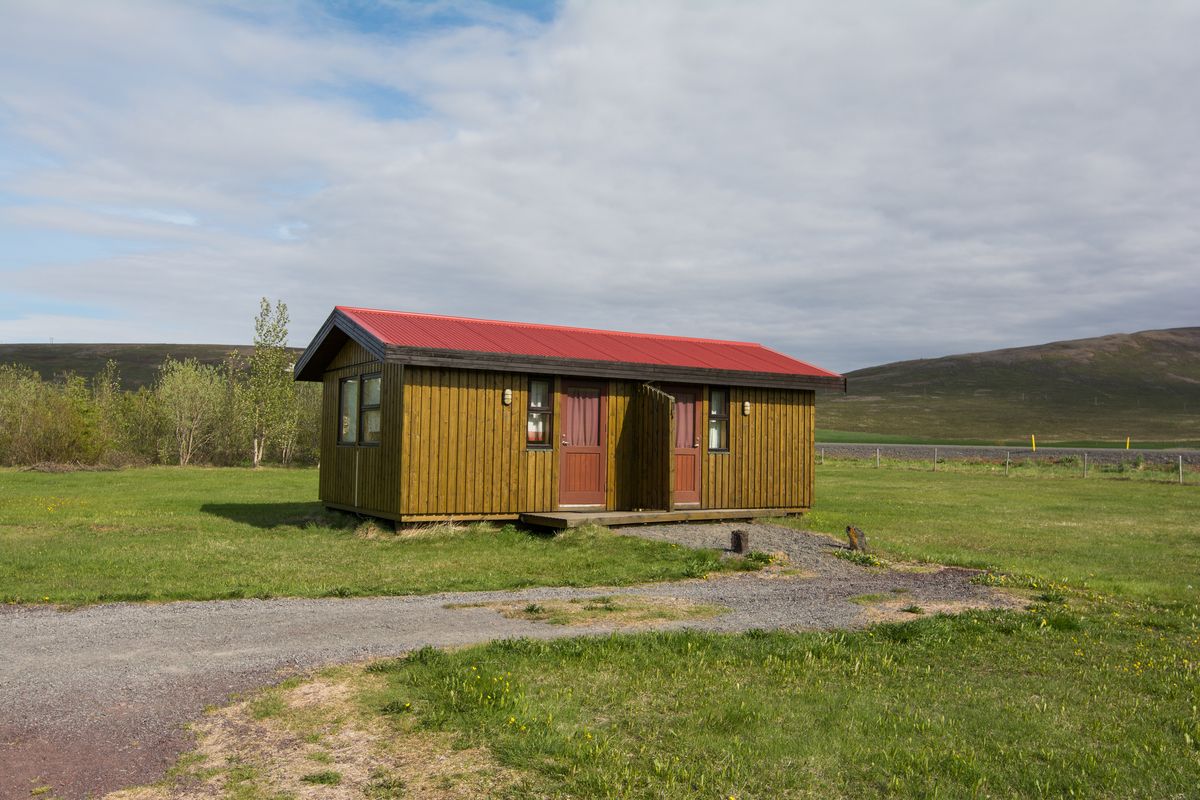 Route of the Day