Iceland Day 9
On day 9 we had a lot of places we wanted to see. Like yesterday there wasn't so much to see on the first half of the route so we drove directly to our first stop the black sand beach.
The beach completely consisted of gravel so I have no idea why this place is called black sand beach. We walked along the beach and took many photos of this beautiful place. Unfortunately the wind blew very strong and so it was really cold. After we saw everything we drove to a cliff which was on the black sand beach but not reachable from where we were before. From there we saw down to the beach and also saw the cliffs called Dyrhólaey.
Our next stop was the waterfall called Skógafoss. The parking place place was directly in front of the waterfall so I took my tripod with me to take long time exposures. I used my ND filter to get a longer exposure. Afterwards I saw that I had many water drops on the filter. I tried to remove them but there were too many so the images aren't perfect. That's the problem I had at many waterfalls. I had to clean the filter or lens after every picture but with the strong wind the water was always on the camera.
Then we stopped also by the waterfall Seljalandsfoss where you can walk behind the waterfall. We had our cameras with us so we didn't do that because all the people who walked behind the waterfall got completely wet.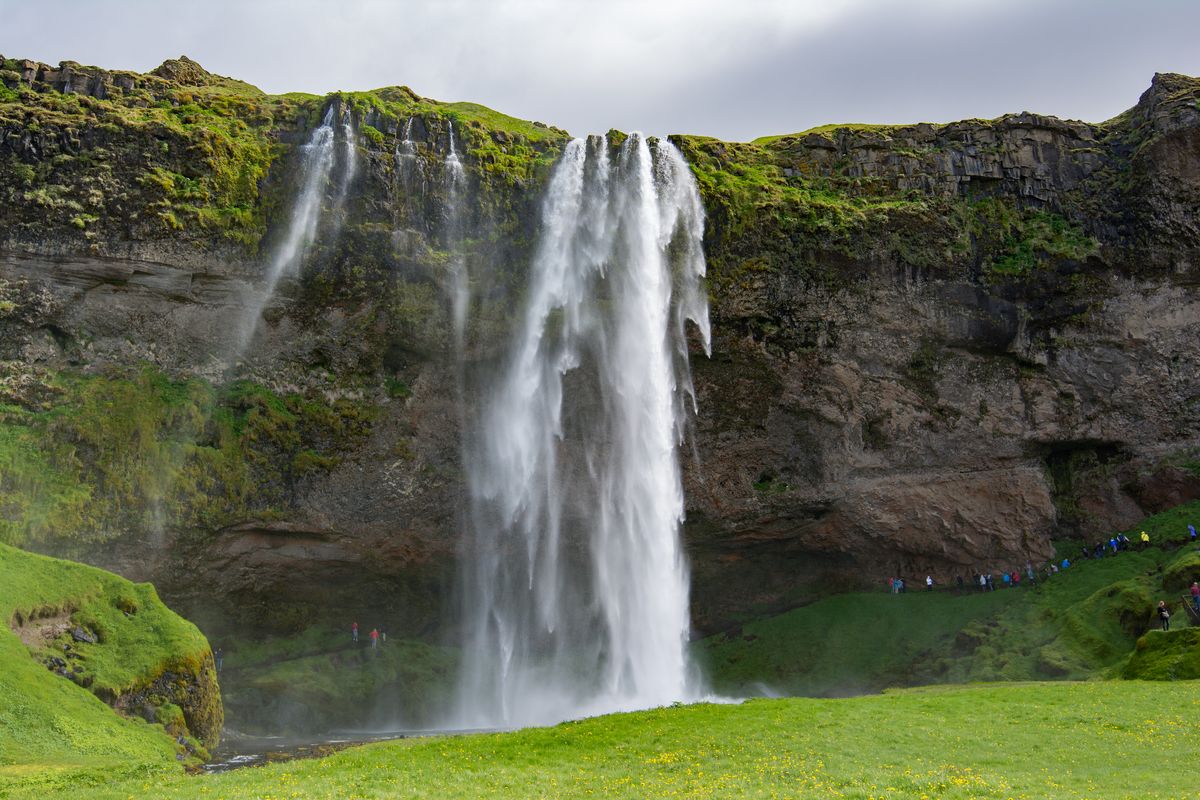 We drove to the hotel (Fosshotel Hekla) and thought about if we wanted to eat the first time in the hotel. We decided that we drove to Selfoss a city which was 20 minutes away from our hotel to get some food.
I liked the images of the day. Only the water drops by the waterfall images are a little bit annoying.
Route of the Day